*Runescape display name
Answer: Tge Greg
*Combat Level (F2P and P2P)
Answer: 68
*Post a screen shot of you're stats and your character saying #TGE*
Answer: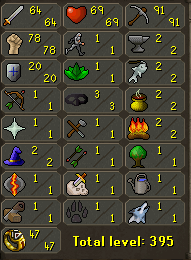 I AM ZEH 2ND RED DOT

*How did you find out or hear about TGE?*
Answer:Tge Pride cleaned me at dice and i suddenly felt like joining you

*What time zone are you in?* (Our timezone base is Canada/USA Eastern so many events are held Eastern time.)
Answer: Eastern Time buddy
*Pking Trips Often Last over 2 Hours, Are you willing to be there for the duration?
Answer: No.... Ill be there for way more XD
*If Under Any Pking Situation would it be acceptable to:
Teleport (In Multi or Single)?
Answer:No or ull be booted off

*Pray In 1v1 Combat?
Answer: NEVER unless atked by a def nub and so on
*Pj or Tag another fair Fight in 1v1 Combat?
Answer: NEVER
*"One Item"?
Answer: Smd?
*Attack Another Clanmate?
Answer:You think im dumb?

*Post a screen shot of what you would wear and what you would bring for an official F2P pk trip*
Answer: Up to come need money -.-
*Have you read the rules? We will know if you have or haven't So READ:)*
Answer: Yea
*Have you added the following TGE ranks?*
1. Tge kidz
2. Tge pride
3. i smell fart
Answer:
Yes
*Finally, to get accepted into TGE you must attend 2 "Mandatory" events. (Screen shot of mandatory events you have attended)*
Answer:Needs to be dealt with
Answer:
I have read and will follow the rules.